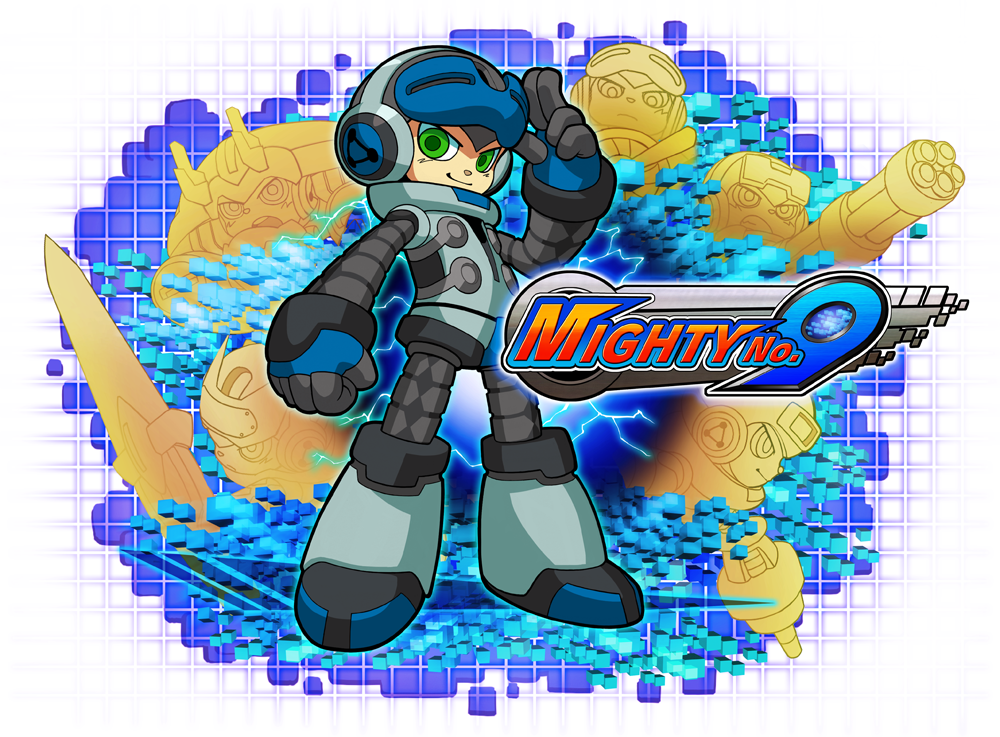 . Release date: Q3 2015
. Platform(s): PS3, PS4, Vita (Wii U, Xbox 360, Xbox One, Nintendo 3DS)
. Genre: Action
. Ontwikkelaar: Inti Creates, Comcept
. Uitgever: Comcept
From famed Mega Man creator creator Keiji Inafune comes Mighty No. 9, a side-scrolling action game that takes the best aspects of the 8- and 16-bit era classics you know and love, and transforms them with modern tech and fresh mechanics into something fresh and amazing!
You play as Beck, the 9th in a line of powerful robots, and the only one not infected by a mysterious computer virus that has caused mechanized creatures the world over to go berserk. Run, jump, blast, and transform your way through a variety of stages, tackled in any order you choose. Our hero Beck earns new weapons as he defeats each of his fellow Mighty Number boss robots, but more than that, his body itself can also reconfigure into new shapes, allowing for all kinds of new skills and abilities! Using weapons and abilities stolen from your enemies, you must take down your fellow Mighty Number robots and confront the final evil that threatens the planet!
This project is being developed as a PC release, with further versions of the game to be considered as the project moves forward.
. Nieuws
29.04 Deep Silver lanceert Mighty No.9 in september
15.10 Engelse voice acting voor Mighty No.9
01.09 Mighty No.9 viert bèta met nieuwe trailer
22.07 Baasgevechten, transformaties en meer in Mighty No.9
08.07 Extra geld gezocht voor Mighty No.9
. (P)review
. Trailers
. Discuss
Staat deze op jullie wishlist?
_________________________________________________________________
Ik kijk er eigenlijk wel naar uit omdat ik Mega Man kapot heb gespeeld destijds op m'n GameBoy
Edited by Eveliciouz, 29 April 2015 - 08:00.