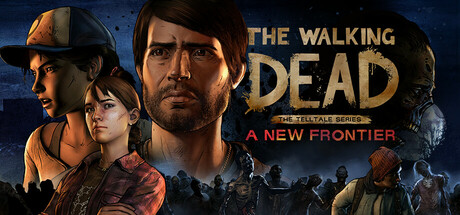 . Release Date: 20 December 2016 [Episode 1 launch]
. Genre: Adventure
. Platform(s): PS4, XBONE, PC, iPhone, PS3, Xbox 360
. Ontwikkelaar: Telltale Games
. Uitgever: Telltale Games
Walkers return in Season 3 of Telltale Games' The Walking Dead series. The Walking Dead is set in the world of Robert Kirkman's award-winning comic book series and offers an emotionally-charged, tailored game experience where a player's actions and choices affect how their story plays out across the entire series.
The Walking Dead: A New Frontier begins the tale of mysterious newcomer Javier, while also continuing the journey of young survivor Clementine as they both search for answers in a world ravaged by the undead.
. Nieuws
05.09 - The Walking Dead: A New Frontier in november
. (P)Review
. Trailer
. Discuss
Naar welke aspecten van de game kijken jullie uit? Discuss!
Edited by Eveliciouz, 19 December 2016 - 11:19.