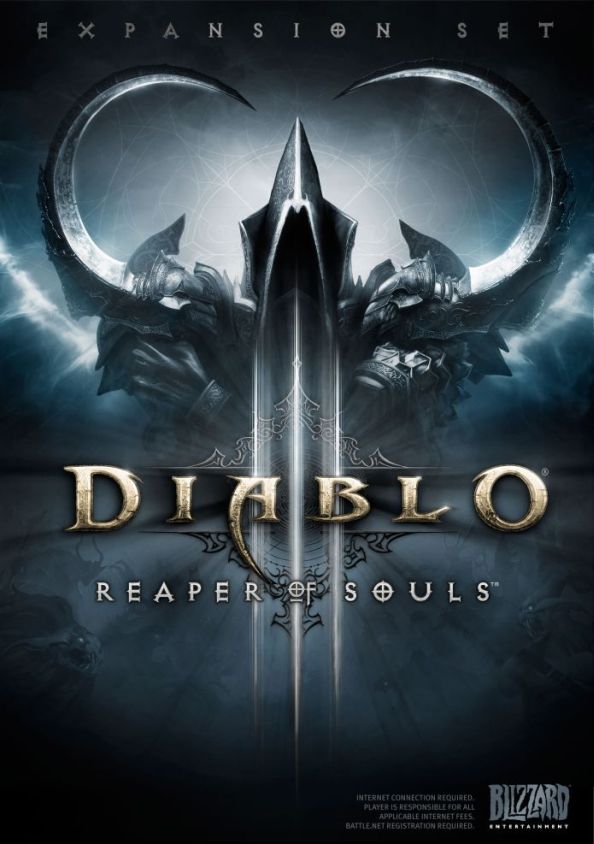 Summary
Diablo III: Reaper of Souls is the first major expansion pack for Blizzard's blockbuster dungeon crawling RPG. The Prime Evil rages within the Black Soulstone, its essence screaming for vengeance and release. Before the artifact can be sealed away forever, Malthael -- Angel of Death -- manifests in the mortal realms with a deadly new purpose: to steal the Black Soulstone and bend its infernal power to his will. So begins the end of all things...
Genre
: Third-Person Action
Uitgever
: Blizzard Entertainment
Ontwikkelaar
: Blizzard Entertainment
Release Datum
: March 25, 2014
Zijn hier 4Gamers die deze uitbreiding aan hun gamescollectie gaan toevoegen?

Likes/dislikes over deze uitbreiding?

Iemand die tijd en goesting heeft om een community op te starten?
(Dit is een nieuwe functie in Diablo sinds de patch. Een soort van clan/guild zeg maar. Ik ken er het fijne nog niet van.)
De uitbreiding staat ge-preordered voor mijn vriend en mij bij gamemania. Dus ben aan het wachten op een sms dat we het vandaag mogen afhalen. Ik had eigenlijk gisteren toch al een sms verwacht
Op zich kijk ik er wel naar uit. Maar ik hoop dat ze voor 39,99€ toch wel een beetje moeite gedaan hebben om het een beetje op te frissen (behalve die nieuwe crusader class dan).